We Tried 9 Best Browserling Alternatives for Cross-Browser Testing
One of the crucial tasks for web developers is compatibility testing. The thing about a web page is that it might work perfectly fine on a desktop. But when you try to load it through mobile devices, things can look out of place.
Sometimes, the site might even be finicky in different web browsers. Well, that is precisely where the Browserling steps in. But to comprehensively test websites, you might not want to settle with the feature and pricing of this automated testing tool.
However, finding a good Browserling alternative can be a challenge, which is where our expertise comes in. Just stick till the end and see how easy things can be.
Top 9 Browserling Alternatives
So, we have come across tons of alternatives to Browserling while looking for a proper cross-browser testing tool. However, not all of the intelligent test automation tools could run tests properly or do proper parallel testing. The test coverage was pretty limited for most too. But the case is entirely different for these:
One of the alternatives to Browserling we have for this list is Testsigma. And it is in the topmost position for the right reasons. The team offers the most comprehensive cross-browser testing on the cloud. Its automated tests will ensure your web page is compatible with both web and mobile applications.
But those are not the only key features that this automated testing platform has to offer. You can write browser-agnostic test automation scripts in simple English and send them to 2000+ real mobile and desktop devices for execution. After running tests, Testsigma will provide you with detailed reports, which web designers can optimize the site further.
Furthermore, the cloud-based cross-browser testing platform runs web automation tests on 800 browsers. That includes Internet Explorer, Google Chrome, Firefox, and all other popular browsers. Now, imagine how much time it would require for the web designers to carry out these manual tests one by one.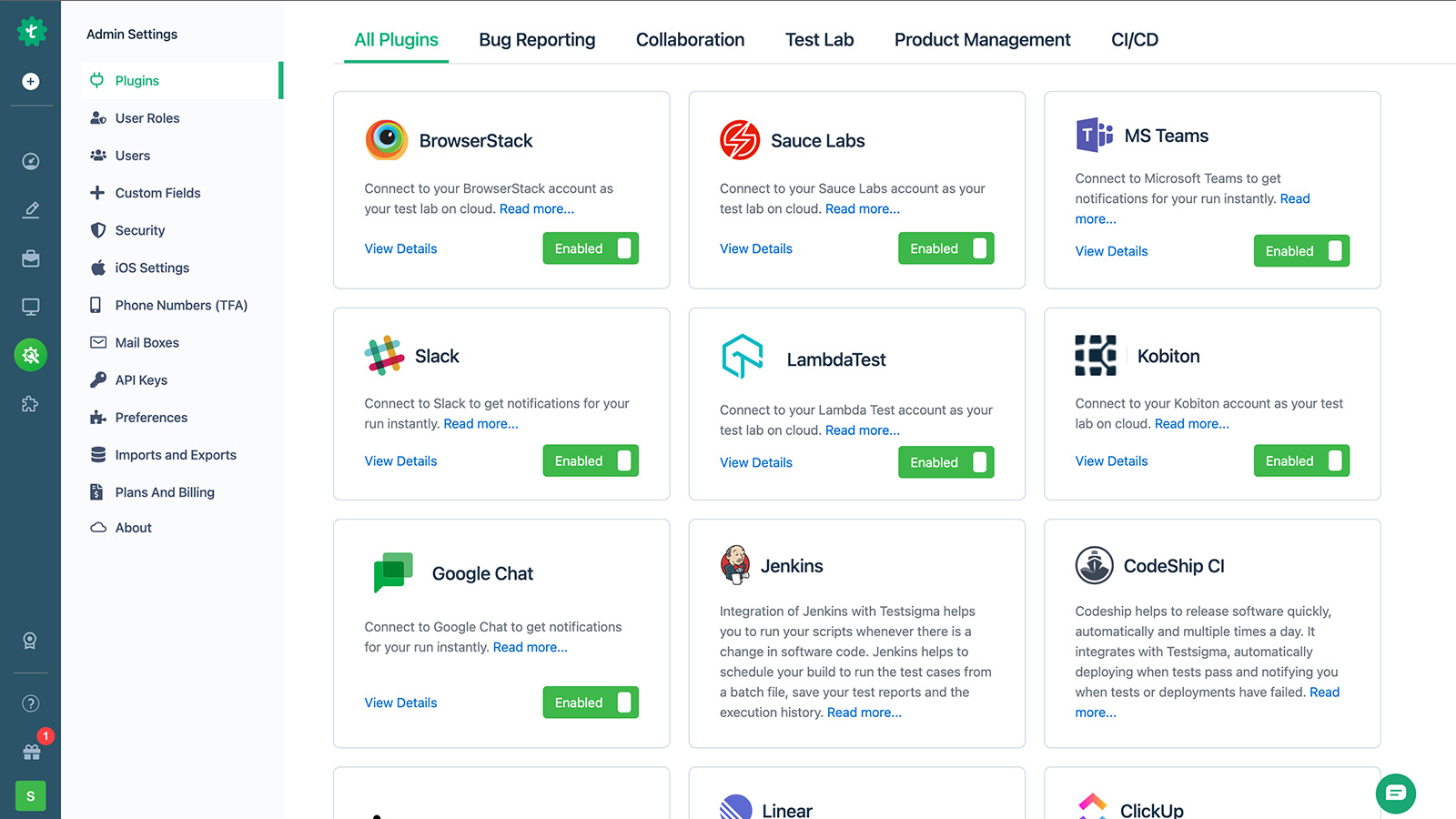 Browserling vs Testsigma
Supports Linux, Mac, and Windows, which Browserling does not have support for
Mainly for SMEs, QAs. and SDETs working in a cross-functional development team
Has 24/7 live support
Boasts live online sessions and webinars for training
2. LambdaTest
The second cloud-based testing platform we have for this list is LamdaTest. This software testing platform has helped many popular web apps get highly optimized for different devices through the parallel testing process. Also, the test coverage will test a web page in major browsers.
In fact, the intelligent test automation platform will carry out tests in 2000+ browsers, operating systems, and devices. That includes mobile testing and browsers such as Internet Explorer and Google Chrome.
The team also quickly responds to new browser updates. So, you can rely on this intelligent test automation platform entirely. Furthermore, it has a reliable cloud-based Selenium Grid. And basically, this Grid helps run Selenium tests at a much faster rate.
Most importantly, it is a Browserstack alternative free option too. And considering that it utilizes the same process as a high-end online tool, you can not really go wrong with this.
Browserling vs LamdaTest
Has support for 1000+ users, whereas Browserling is best for 1000 users
Supports parallel execution
Offers the ability to test script reviews
The starting price is $3 cheaper
Check Out – Lambdatest alternatives
3. Browsershots
Among all the web developer tools available, Browsershots is a little different. It will take full-page screenshots of the web pages in different browsers and multiple environments (OS). Through those screenshots, you can check the list of the supported browsers and gauge how optimized your web design actually is.
Other than that, Browsershots is a free and open-source web application. But the application quality will not make you feel like you are using a free tool. It is much simplified than the other web applications and provides a stellar overall user experience.
Browserling vs Browsershots
Open source
Tests the compatibility of websites in one place
Free but highly polished
Provides a no-fuss user experience
4. Testim
Testim offers the fastest path in both codeless and coded form. You can use both if you want to.
Basically, Testim will let you create stable codeless tests that will leverage the full power of AI.
You will also get the flexibility to export tests quickly in the coded form. Testim will also offer you the ability to leverage your IDE and JavaScript API to customize, debug, refactor tests.
On that note, you will be amazed to learn that Wix, NetApp, Salesforce, Microsoft, and JFrog run millions of tests all through Testim. So, you can understand how reliable their service actually is.
Browserling vs Testim
Has 24/7 live support
Provides webinars and live online sessions to train the users
Supports GitHub integration
Sports multiple software testing features
5. Qualibrate
Wouldn't it be great if you got your hands on software that has the power of simplicity but offers a lot of customization options? Well, Qualibrate is exactly that!
First of all, it has the integration of most of the CD/CI tools. And the test cases that the software offers are not only highly maintainable but also reusable. For that reason, most of your testing tasks will go smoothly.
Furthermore, with this, you can reduce the resources required to implement your resources to up to 80 percent. It even has the support for test script reviews and parallel execution.
Browserling vs Qualibrate
Available on Windows
Provides better overall customer support
Has a free trial version available
The team offers in-depth training
6. UFT One
The One intelligent functional testing tool accelerates test automation. It is for API, web, enterprise, and mobile apps. And the intelligent test automation has embedded AI-based capabilities. Those abilities basically accelerate the testing process. You will not have to spend more time than you need to!
At its core, you can accelerate and automate end-to-end testing of 200+ enterprise technologies, apps, and environments with this single testing tool. The AI-powered automation will lower the functional creation time for the tests and boost test resiliency and coverage.
You will even have the capability to test an app's back-end and front-end functionality to increase test coverage across different APIs and UI.
Browserling vs UFT One
Has a free trial version
Supports software testing
Offers the ability to carry out API testing processes
7. TestArchitect
Why settle for one operating system? Just because your website might run properly on a couple of virtual machines, it does not mean that it will run properly on different operating systems. And that is where TestArchitect comes into play. It is a codeless test automation tool that will focus on scaling up the automation coverage.
The tool will do that by leveraging the Keyword Driven testing system. It will even scale up the overall productivity level and allow your website to run smoothly on multiple browsers. Do not settle for a virtual machine SAAS solution! Also, as it is codeless, you do not need to worry about code quality at all.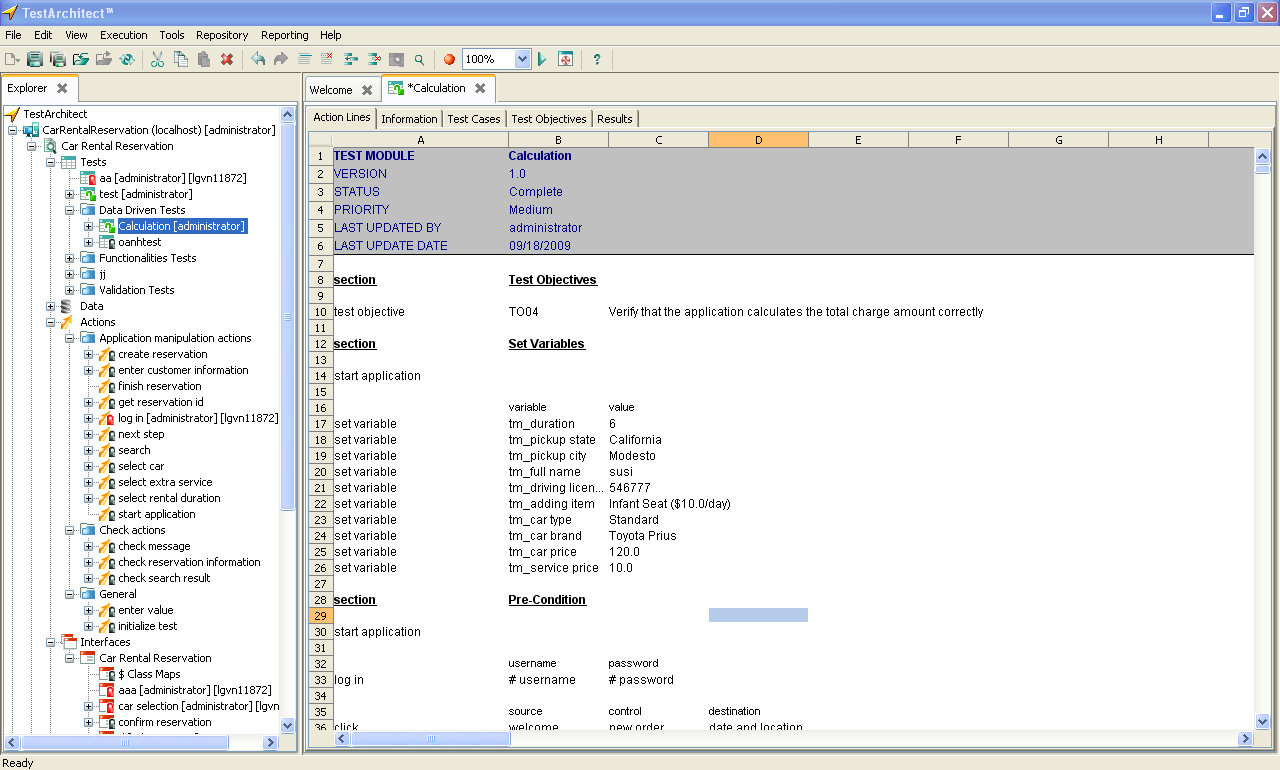 Browserling Vs TestArchitect
Supported on iOS, Android, Windows, and Mac
Offers 24/7 live support
Free
The team provides in-person training
Mabl is the only SAAS solution that tightly incorporates end-to-end testing into a development lifecycle. Built for Agile teams, this tool will make executing, creating, and maintaining reliable automated tests much more manageable. Your team will even increase the test coverage and speed up the whole development process.
Now, you might be wondering who Mabl is well-suited for. Well, it is best for companies that have dynamic web applications. And for the teams that need automated testings, which evolves with the development and requires little upkeep. Also, it would be best for you if you need comprehensive insights.
Browserling vs Mabl
Has a free trial version available
Provides live online training sessions
Features functional testing and DevOps
9. Qualify AQM
Want to manage your software delivery life cycle in an efficient and streamlined manner? Qualify AQM is probably for you! This Browserling alternative will let you unite all of the aspects of application lifecycle management from requirements through providing an integrated approach.
Basically, it will let you solve all of your management challenges in an intuitive way. And let us not forget that you can manage the entire development lifecycle through this tool.
Whether it is for mobile browsers or any other device orientation or mobile application, you can manage it all through Qualify AQM. The tool also offers instant access to your IT projects. You can view all of them through the unified view mode.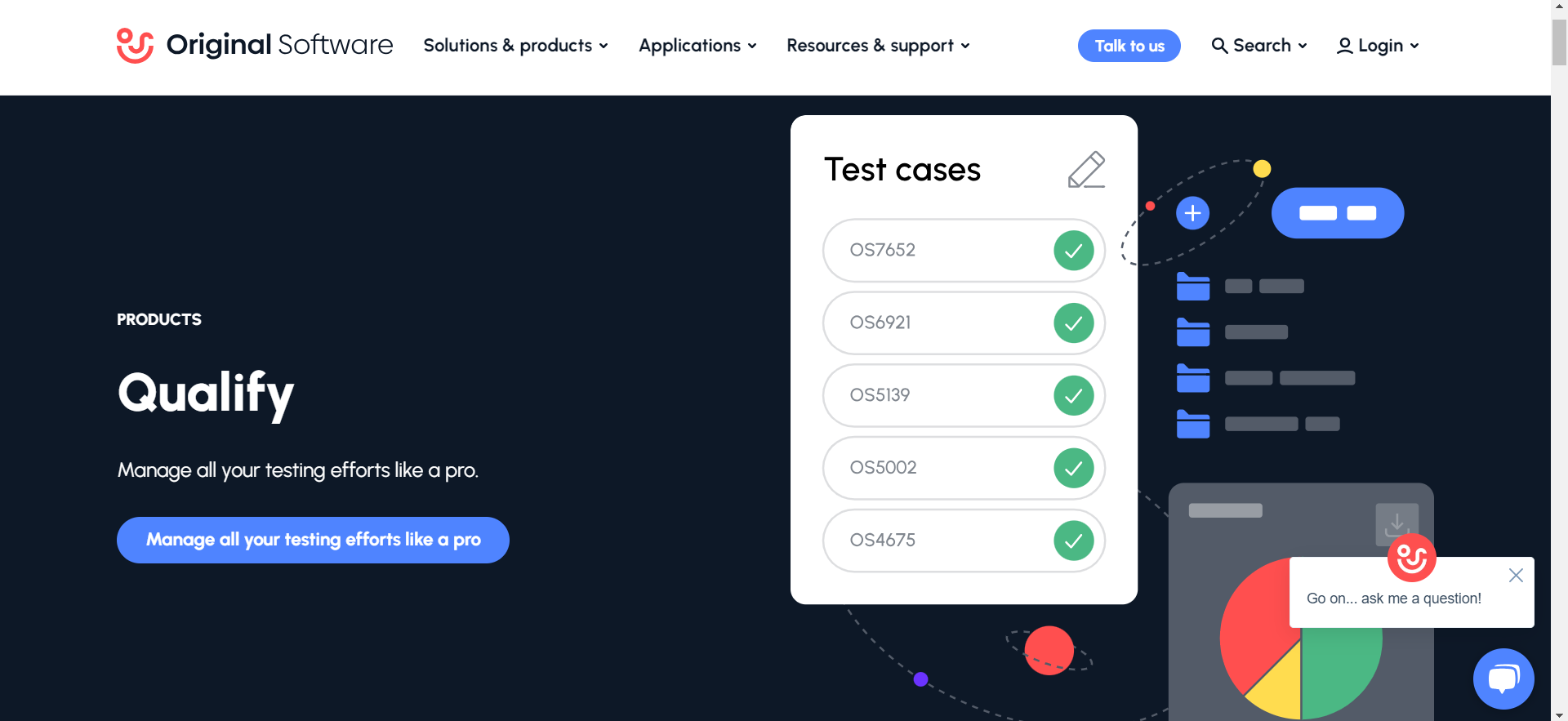 Browserling vs Qualify AQM
Supports Windows
Has a free trial version available
Provides in-person training
Offers system monitoring, performance testing, and functional testing features
Final Words
As you can see, choosing a proper Browserling alternative can be pretty easy if you know what options to consider. However, among all, we would recommend Testsigma over all of the substitutes we just talked about. The team knows what they are doing, and they will make the task of optimizing your site a breeze.
Frequently Asked Questions
1. What are Paid and Free browserling alternatives?
Ans: Here are some amazing paid and free browserling alternatives: Testsigma, BrowserStack,
TestComplete, LT Browser, Selenium, BitBar, and LambdaTest.
2. Is there a better alternative to browserling?
Ans: Yes, there are a lot of  better alternatives to browserling. If you're looking for automation tools, Testsigma is the best choice. It offers the most comprehensive cross-browser testing on the cloud with 800 browsers. It will also check the compatibility with both web and mobile applications.
---