Over the years, software developers have heavily relied on manual testing processes, which continue to play a vital role in the testing phase. However, it's important to acknowledge that there are scenarios where test automation becomes important too. That is where test automation tools come in handy.
In recent years, automated testing has emerged as a valuable addition to the field of software testing. According to a report, a significant 97% of application testers have already implemented automated testing into their workflows. The market offers a wide range of AI testing tools, with hundreds of options available. To help you make an informed decision, here is a curated list of the top 10 AI testing tools to choose from.
Benefits of AI testing tools
Automation and technology have gained immense popularity in various aspects of life today, revolutionizing the way we live, work, and learn. One area where automation and technology have made significant strides is in education.
In recent years, there has been a remarkable shift towards incorporating automation and technology into educational practices. This transformation has resulted in enhanced learning experiences and improved access to education for individuals of all ages and backgrounds. 
This is why dissertation writing services from Edubirdie have gained popularity within the education sector. These services provide students with professional assistance in crafting well-written dissertations and academic papers. While the use of such services can be a topic of debate, it is important to understand the reasons behind their popularity and the impact they have on students' academic journeys.
AI testing tools also provide automation engineers and developers with a variety of benefits.
Improved accuracy of test results
Does not require scripts and thus saves time and money
They provide enhanced defect-tracing capabilities
They have self-healing capabilities after encountering errors
Anyone can script since most of them are codeless testing tools
Offers continuous testing capabilities
Requires nearly zero maintenance needs
Offers improved API testing capabilities
Best AI Automation Testing Tools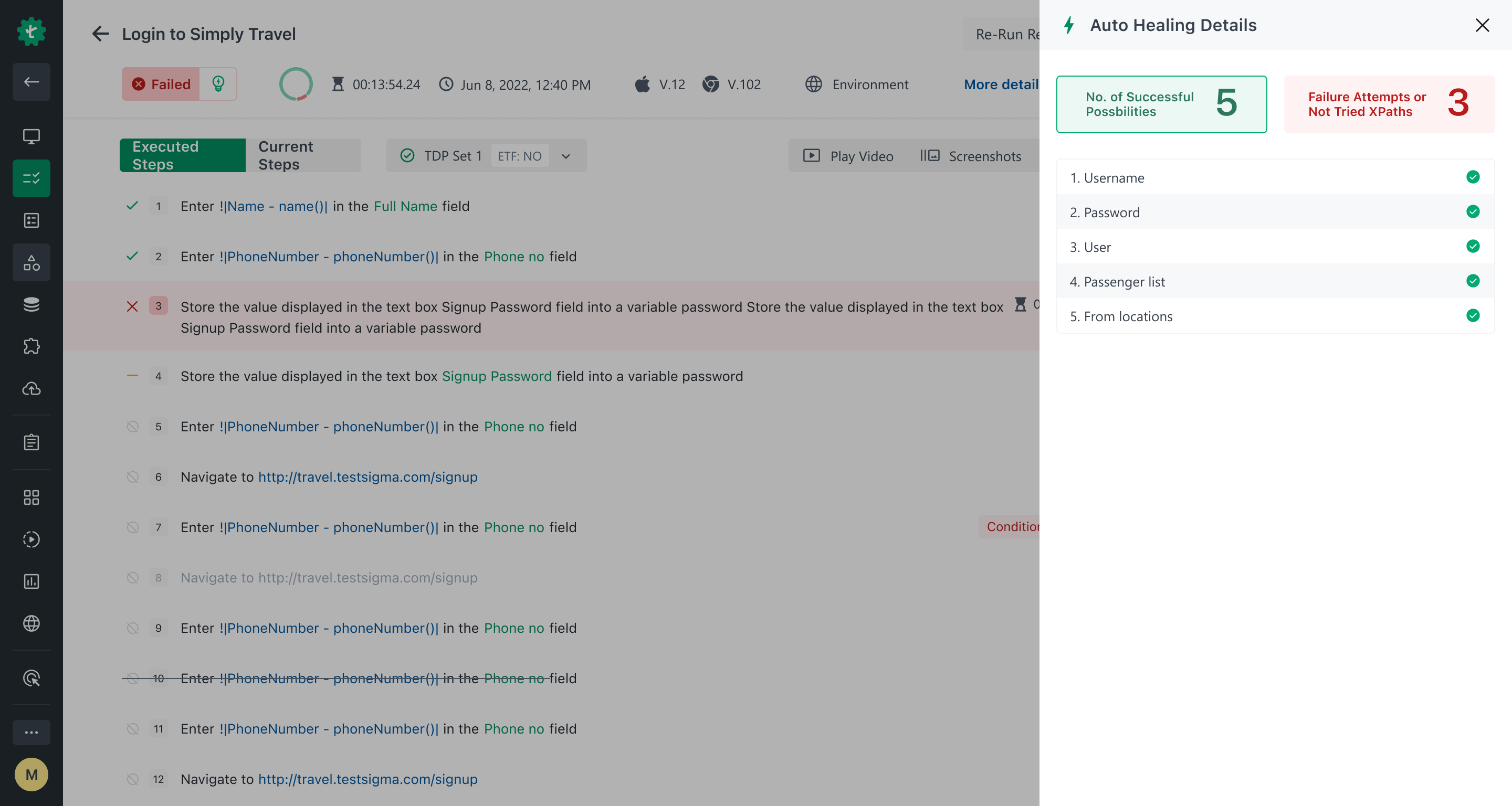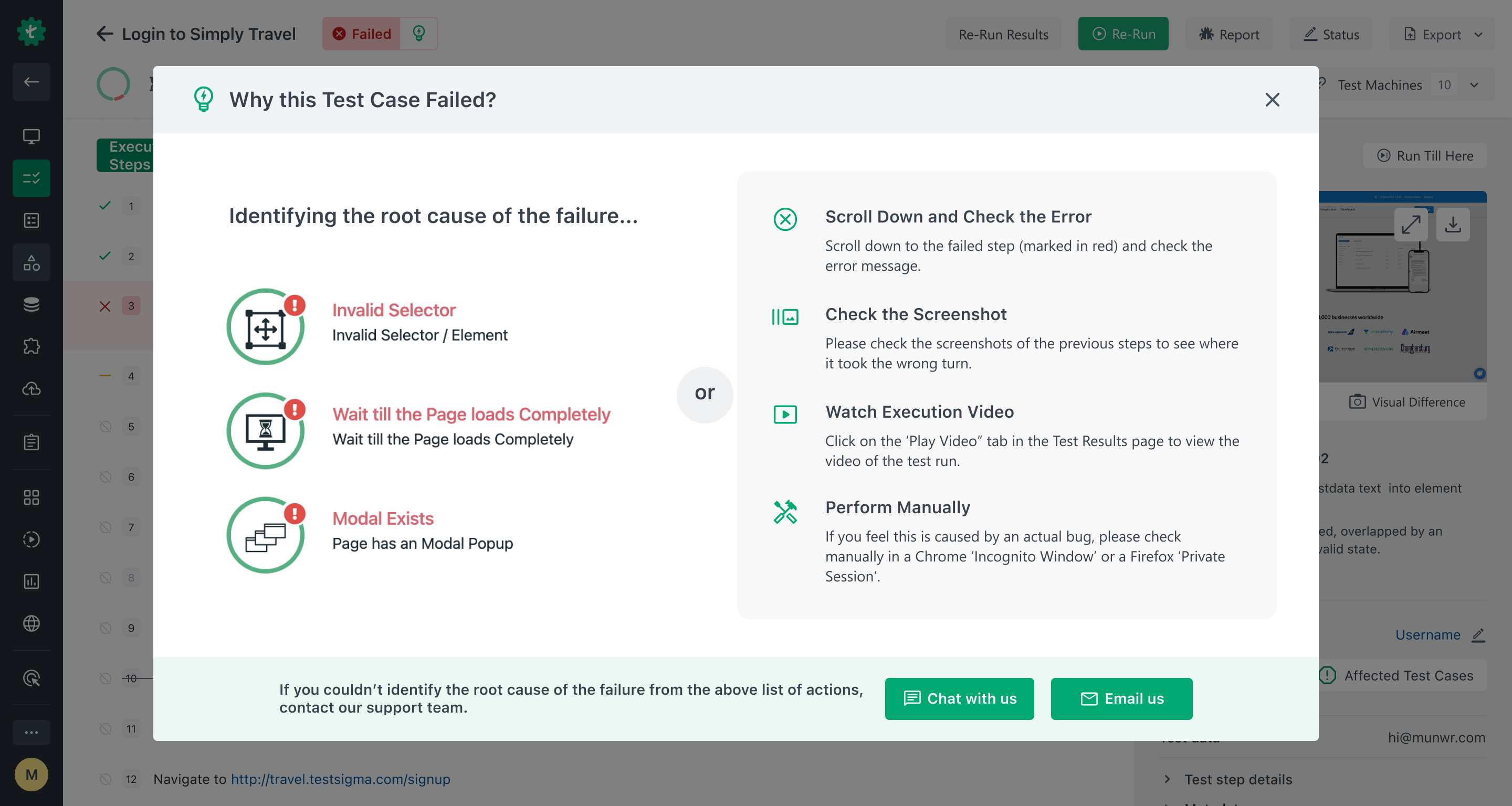 Testsigma is one of the top AI testing tools. It allows QA analysts and automation engineers to create automated tests for web, mobile, desktop applications as well as APIs. Furthermore, it has powerful auto-healing capabilities for correcting errors. The tool allows manual testers and team leads to execute tests parallelly and efficienty.
Features
Codeless test development using natural language processing, test creation is as easy as writing simple English sentences
Does not need installation because it is cloud-based
Supports web, mobile, desktop and API test automation
Great dashboard
Intuitive intelligence and automatic healing
Data-driven capabilities for real-life test cases
Automated scheduling capabilities and report customization
Seamless integration with all popular CICD tools
Price
Testsigma has three price models. Users can signup for a free trial or subscribe to Pro / Enterprise plans.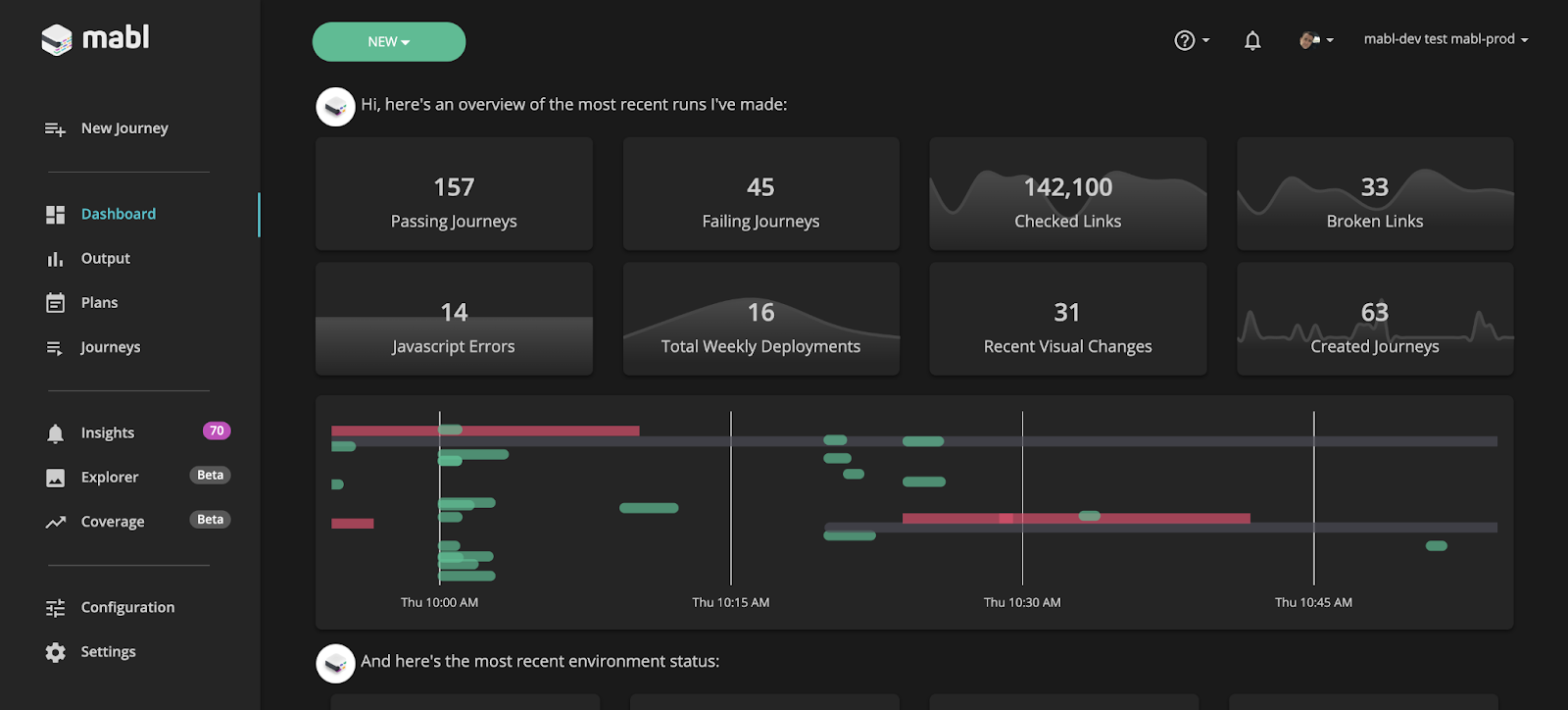 Mabl features a powerful intuitive GUI interface. It is one of the AI testing tools that offer low code testing capabilities. In addition, it does not need the writing of scripts. Also, the tool allows high-velocity testing for busy teams. It performs end-to-end tests from the time the first code is created to the last. Equally, the tool enhances collaboration with clients and managers across every phase.
Features
Low-code test capability which helps developers to focus on quality
Intuitive intelligence and automatic healing
Data-driven capabilities for real-life test cases
Extensive end-to-end test abilities through APIs
Ability to use data to generate insight for developers
Easy to navigate dashboard
Cost
Available in 3 plan options – Startup, Growth, and Enterprise. Charges for each plan depend on the number of users.
TestCraft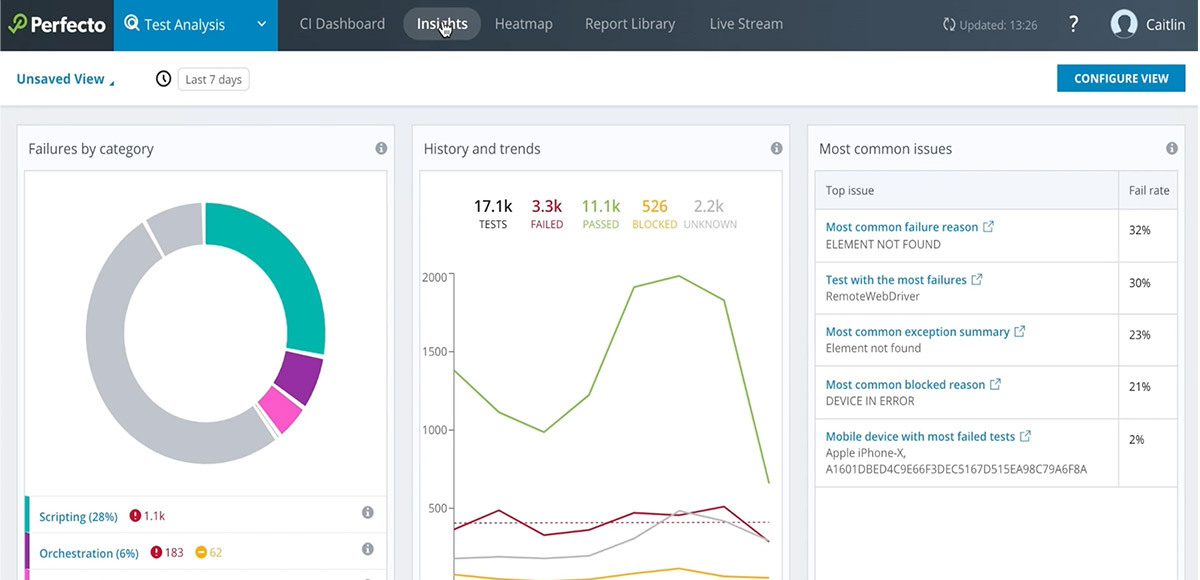 TestCraft by perfecto is one of the AI driven test automation tools that is Selenium-based. Moreover, it is developed to allow both manual and automated testing. The tool is best for delivering tests for web-based software at super speed. Besides, it can be scaled to offer the highest quality industry-based standards. Furthermore, it has the best features for running repetitive tests.
Features
Multi-language support. Developers can create scripts in multiple languages and run them on the tool.
Has a copy-to-clipboard feature where users can copy tests and paste them into the clipboard
Test idea generation tool which uses advanced GPT technology to test websites
Integration feature for integrating with other tools
Available online as SaaS
Price
Subscription options for a free trial, monthly, and yearly. The minimum cost per user is $29.
Testim.io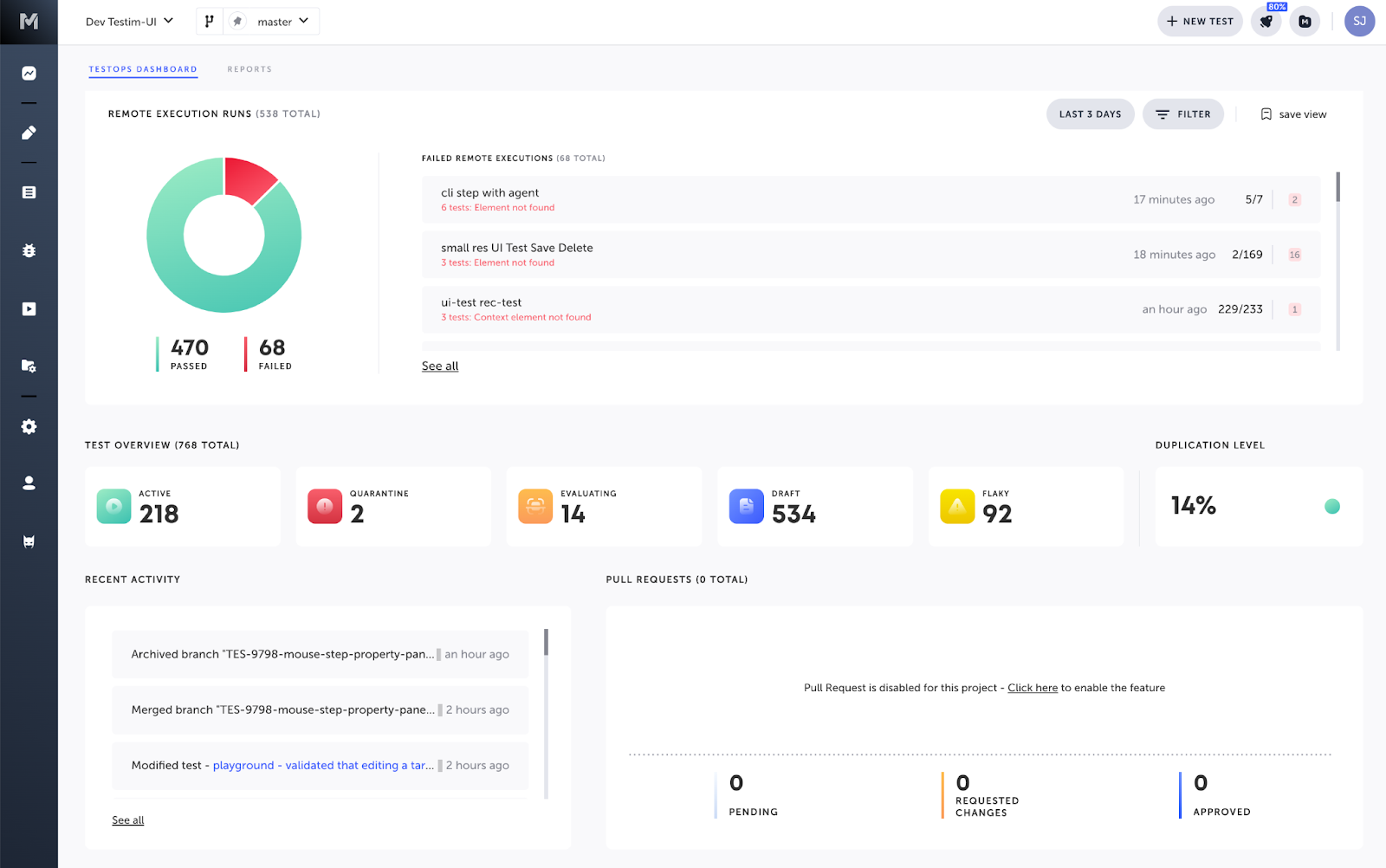 Testim.io uses AI and machine learning algorithms to execute automated testing. It is one of the AI testing tools that work well with a variety of platforms and browsers. Moreover, it is a perfect tool for software maintenance needs. Many developers use it for executing AI-powered UI and functional end-to-end tests. Also, agile teams find it useful for scaling AI-driven test automation processes.
Features
Troubleshooting feature for diagnosing and resolving errors
Maintenance feature for accurate testing and maintenance
Vibrant activity dashboard
Third-party integration abilities
Supports data importation/exportation
API integration and activity tracking
Price
It has a free plan with limited features and a subscription plan with more features.
Aqua ALM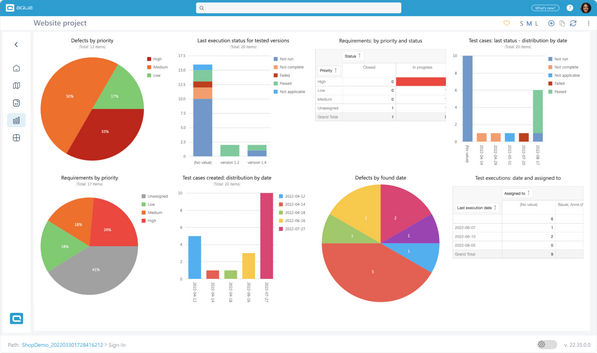 Aqua ALM leverages its natural language processing capabilities to perform tests. It is one of the AI driven test automation tools with multi-lingual testing capabilities. Additionally, this web-based platform offers high flexibility, full visibility, and easy-to-use tools. With this platform, developers can speed up their test time and do more tests. Furthermore, it is designed as a test management system for busy companies. Specifically, the tool is a perfect choice for large technology companies.
Features
It allows centralized test management by multiple departments
Generates reports for test execution
Has a feature for detecting and correcting defects
Automatically generates tests
Contains budgeting and forecasting tools
Feature for permissions and access controls
Price
It has a free trial option after which users must subscribe. Price charged per user depending on total users.
AccelQ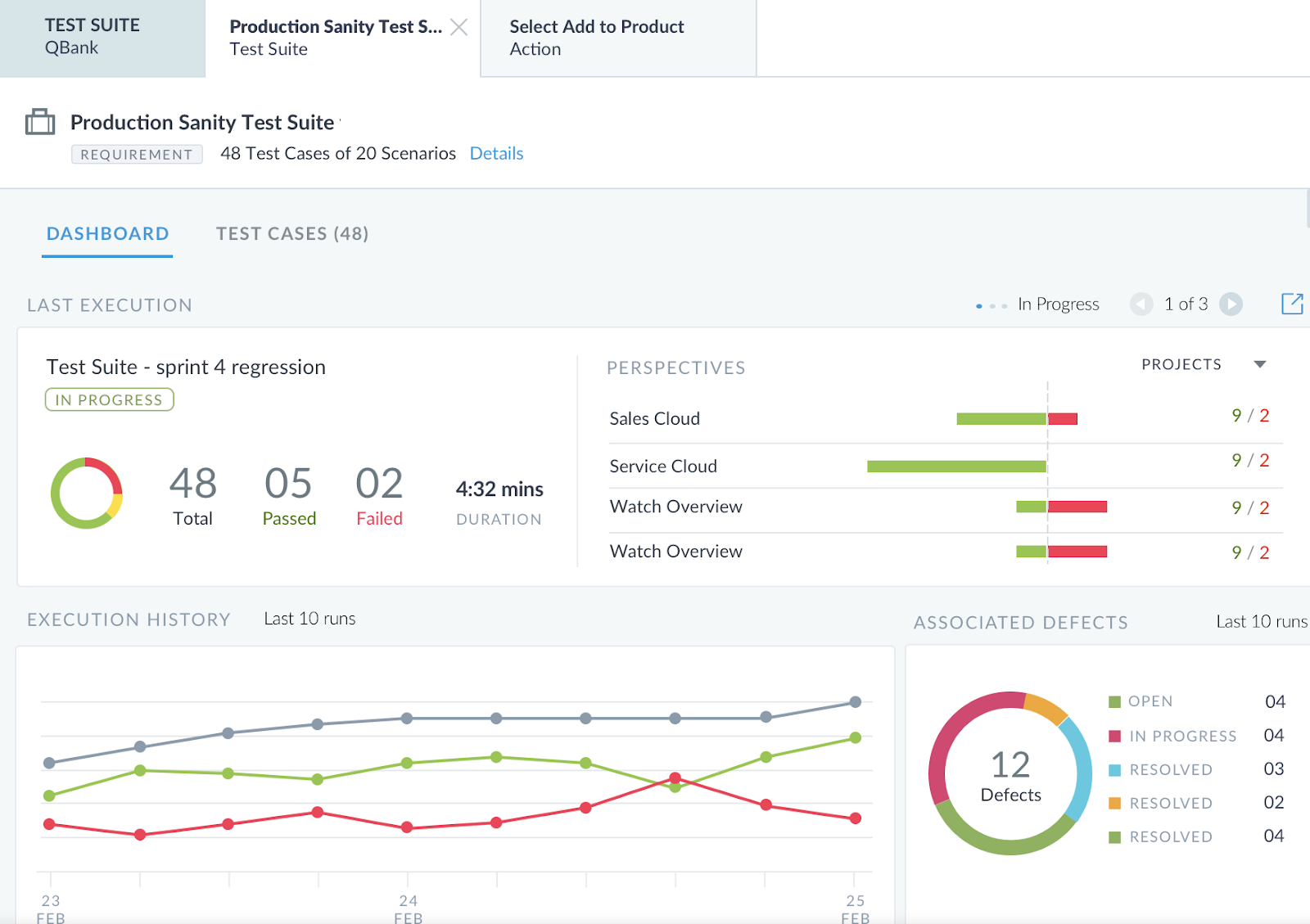 AccelQ automates different test designs, and plans, and executes them. It is one of the AI testing tools with self-healing capabilities. Besides, it is useful for UI, mobile, API, and PC software tests. Furthermore, it displays a complete view of the entire QA lifecycle. Also, it features predictive and path analysis for multiple test scenarios. In addition, it is a cloud-based tool that offers non-stop API and functional automated tests. Moreover, it leverages natural language processing to offer continuous testing at every phase.
Features
Contains an intuitive dashboard
Vibrant automated test generation capabilities
Excellent collaboration tools
Predictive analysis and lifecycle test management features
Allows storage of documents
Features an API and A to Z view of tests
Price
Users can choose the free model or subscription with a free trial.
Functionize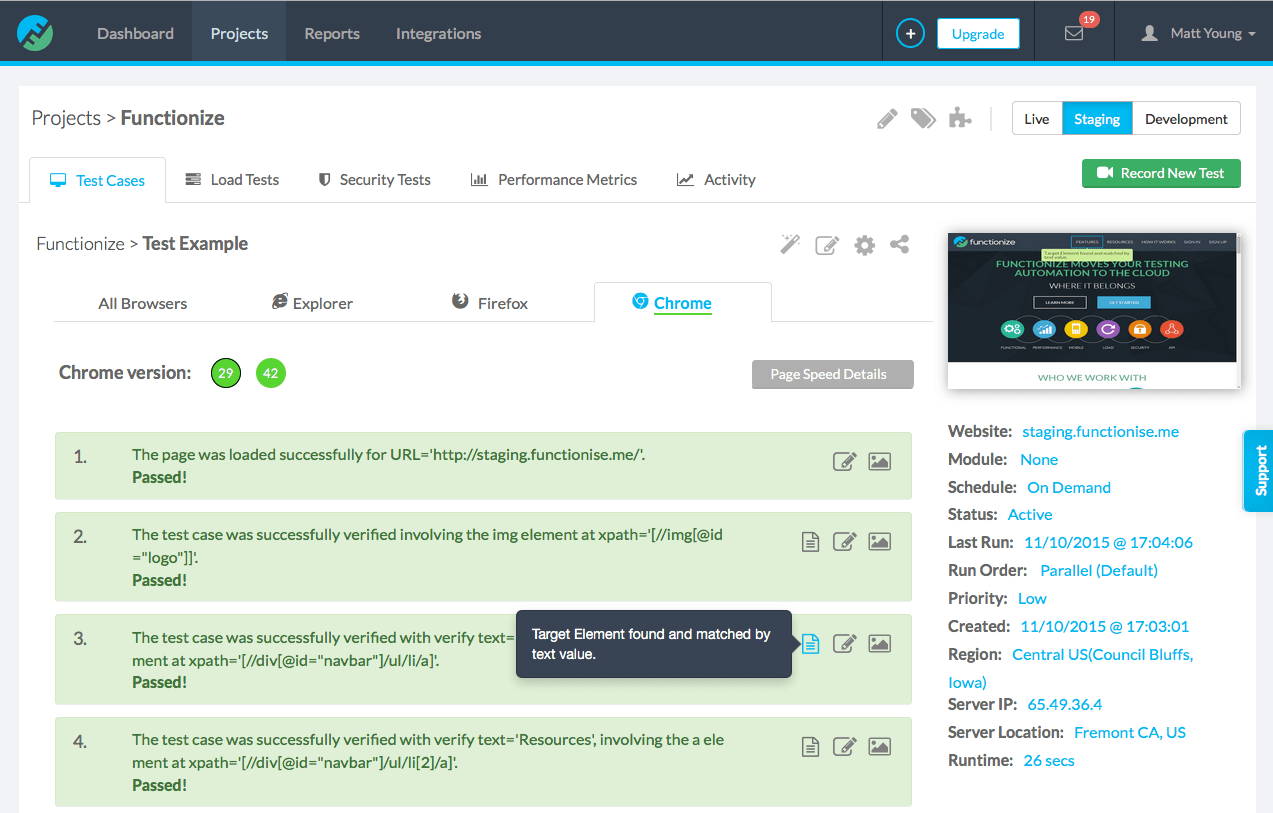 Functionize is one of the top AI test automation tools that leverage both AI and ML. The tool is best for testing complex applications for small and large organizations. Apart from this, the tool eliminates the need for creating repetitive test scripts. Moreover, it is an intelligent platform that combines both ML and insights from humans. It allows any developer to create end-to-end tests in no time. Additionally, it allows collaboration between production, quality engineers, and development teams.
Features
Self-healing tools
Test planning and editing capabilities
Multiple browser support tools
End-to-end automation tests for mobile and the web
Integrations with DevOps tools
Intuitive dashboard with reporting capabilities
Price
The Functionize price model is quotation based. Users choose the features they want to use and then get a quotation.
Applitools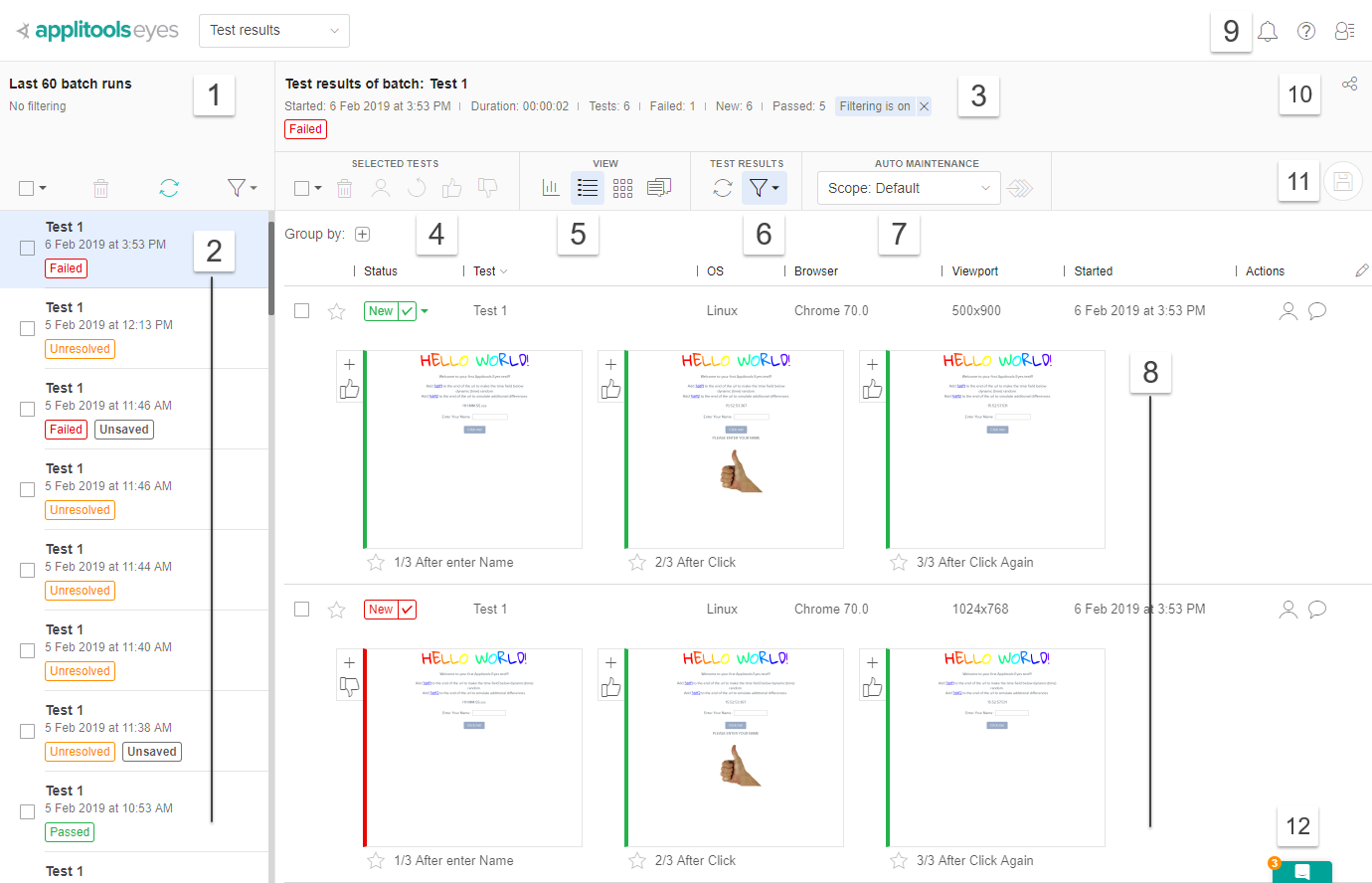 Applitools is one of the AI test automation tools with multiple uses. It is used for software testing, monitoring, and app visual management. In addition, it can be used for manual QA and automated tests for desktop, mobile, and web-based apps. The tool is a good choice for engineers and digital transformation teams. Furthermore, it is a highly adaptive tool that leverages AI and ML to perform tests. Equally, the tool is known for its speed and accuracy in meeting performance needs.
Features
Integrates existing tests instead of requiring new scripts
Uses only one line of code to perform tests
Offers visual test analytics and test management
Test automation and maintenance feature
Features for cross-browser and cross-device testing
Price
Applitools has three pricing models – Starter, Eyes, and Ultrafast Test Cloud. Users can open a free account to test their abilities.
Sauce Labs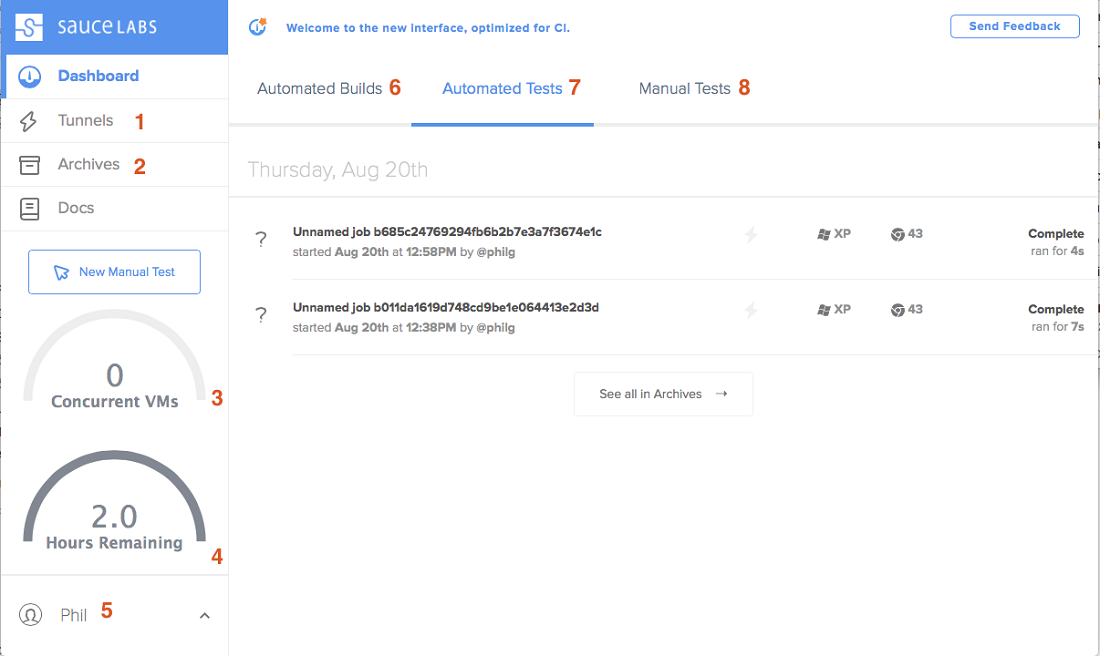 Sauce Labs is an AI-based tool that offers full-scale testing capabilities. It can be launched at the starting phase of software development to offer continuous testing. Moreover, it works on any device, browser, or OS. Again, it allows the automation of functional testing on a wide range of browsers and systems. Due to this, a developer gets a deeper view of how the system or website will function. Furthermore, it allows combined parallel testing to redeem the time.
Features
An error reporting tool that monitors and generates reports for errors
Cross-browser tool for combined testing of browsers and OS
Visual tool for conducting automated visual and UI tests
Mobile tool for testing real and remote mobile devices
API tool for testing and monitoring APIs
Price
Sauce Labs has three price plans. That is, free with limited features, monthly and annual.
TestComplete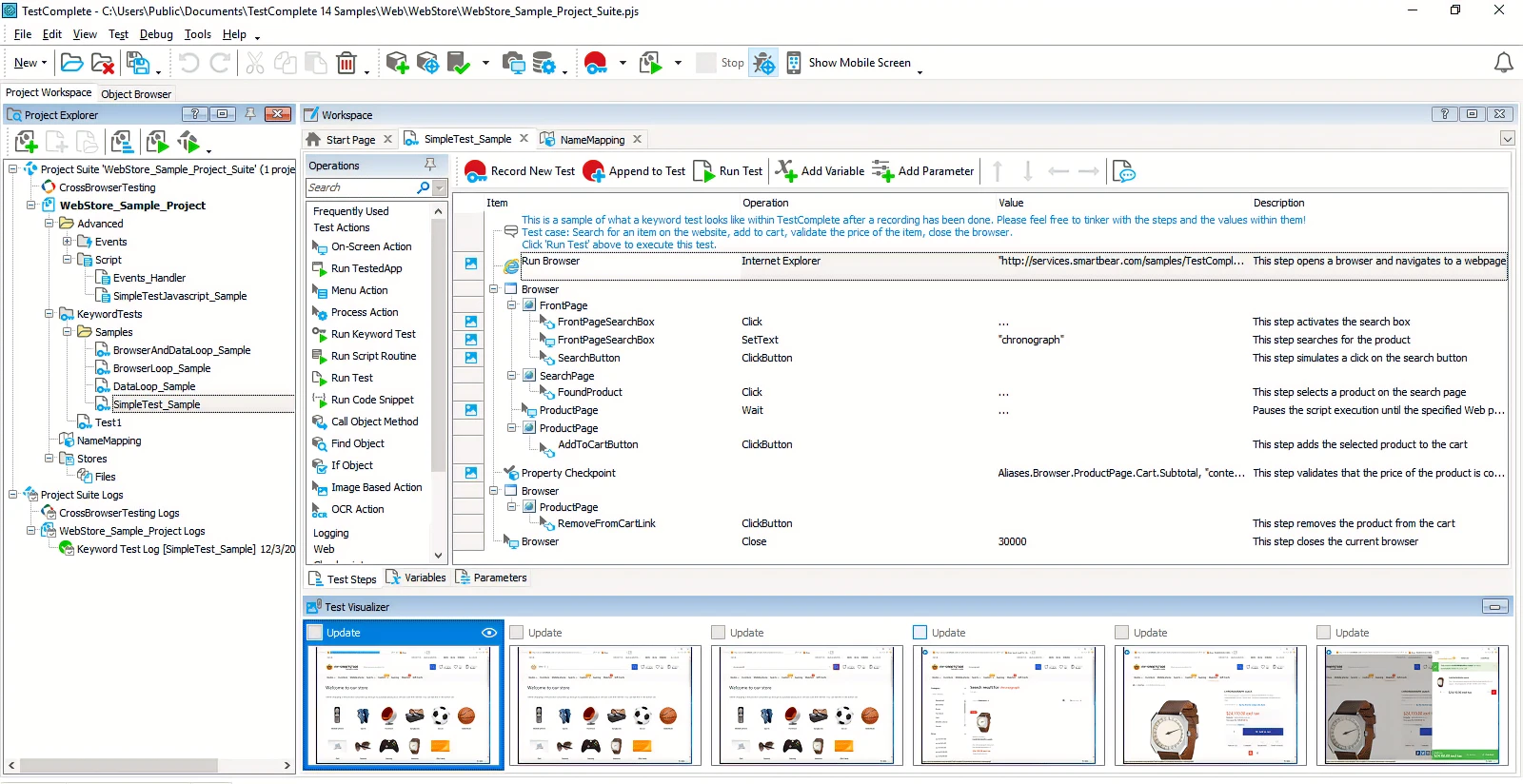 TestComplete is an intuitive tool with dynamic UI testing elements. Additionally, it contains a feature known as checkpoints which test images, tables, and app properties. It is a scriptless tool that allows users to trigger tests using keywords or the record-and-play feature. Furthermore, the tool features data-driven testing for web, PC, and mobile UI tests. Above that, it performs test report analysis and generates a report.
Features
Non-stop testing for DevOps
Parallel testing features for mobile, PC, and web-based app tests
BitBar feature for scaling mobile and web tests
Ability to reuse automated UI tests for a wide range of projects
Data-based and automated reporting and analysis tools
Price
TestComplete has a free trial mode and a choice of four subscription plans.
Conclusion
Automated software testing allows the testing of software without human intervention. Automation helps minimize errors, improve accuracy, and save time. The tools should be chosen based on project demands, budgets, and features.