Community Newsletter #32 is here!
Whether or not you are doing QA without a QA team – Two years with no testers or you are part of a small "two-pizza team," or now rely on ChatGPT as your QA buddy , the importance of having a community to learn (from anywhere) and collaborate with cannot be overstated.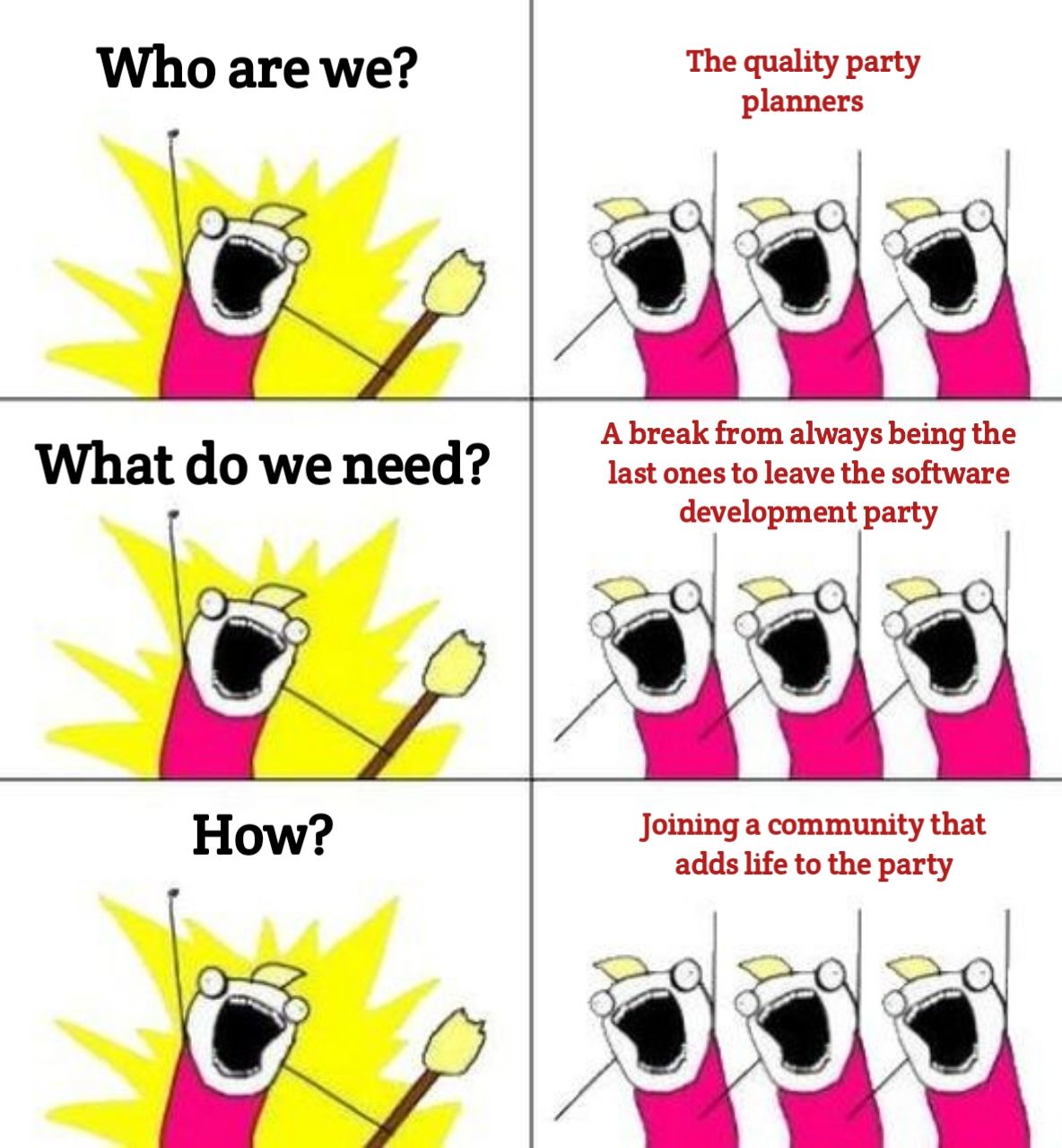 Best done with an environment of true collaboration beyond just our internal team.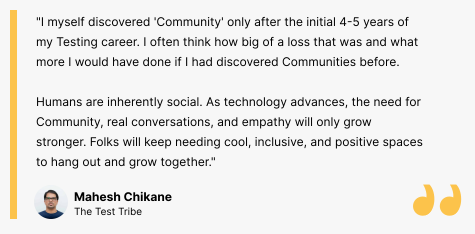 Isn't that true? It's the support signals we send to each other that matter.
It would be great if you had someone to point out a missed test but a bigger community of testers who have practical tips to share.
This edition is all about making your mark in testing communities! Now, let's explore these resources we sourced for you!
Beyond just internal teams
Community Building- a Blog by James Thomas
James Thomas offers various practical methods and devices to improve context and facilitate better communication and understanding between teams, especially standalone test teams, in getting a broader context of the work of other teams within the company.
The Formation of Teams and Communities
Are you preparing to form a team, business unit, department, or community? Pick which color on the agility scale suits you.
Communities You Should Know As a Developer
Here's a list of communities that are impacting developers' life and adding the best values.
Advancing the Craft of Testing: What Have YOU Done Lately?
Lisa Crispin explains that the cloud, social media, and other products of modern technology have exponentially expanded our outlets for honing our craft.
💡 A mindmap on how you can contribute to testing communities by Rahul Parwal and Ajay Balamurugadas.
Testing conferences – a good start
Meet your heroes in person! Or present your views.
With so many leaders from diverse backgrounds in attendance, you are bound to leave with fresh perspectives and a global agile mindset.
A True Story. It is a Long Game
Invest in you! Discover how investing in community initiatives has paid off for Ajay Balamurugadas, where he reveals the ROI achieved.
💡 Here's an image of his investment and his returns.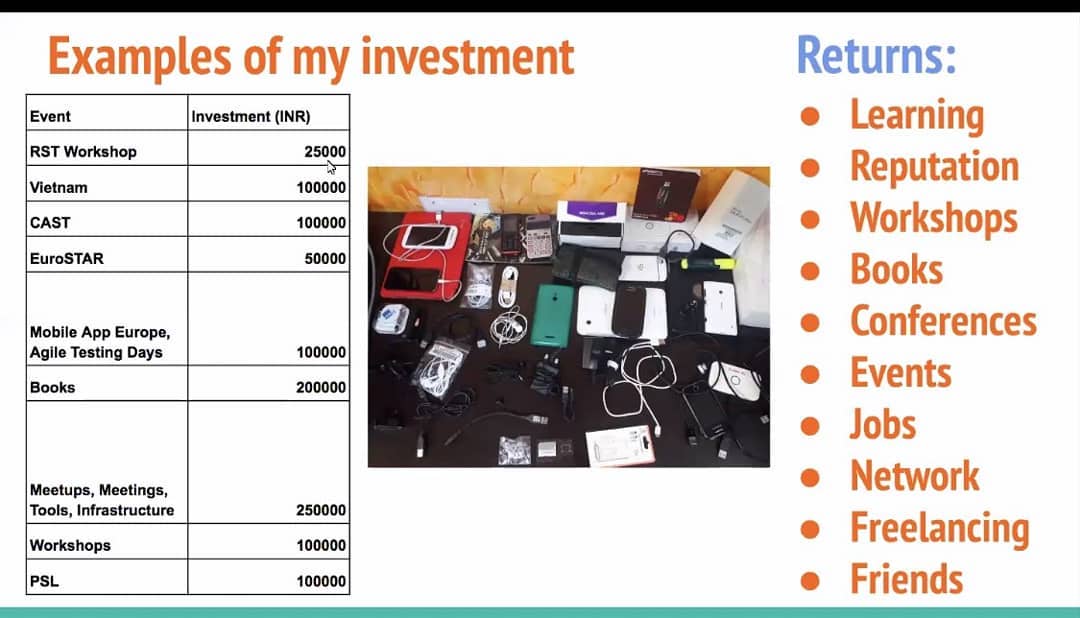 Speaking at conferences
Importantly, don't put your weapon down when you learn your paper has been returned.
Lisi Hocke shares some tips to become a conference speaker, write an abstract, create a presentation or workshop, or prepare for a session.
Rob Lambert shares a blazingly simple guide to some ideas and techniques that helped him start the journey to public speaking by pushing past his comfort zones.
In this video, Alan Richardson further adds a case study submitting to a talk while examining a couple of successful and failed submissions and summarizes some great tips to keep in mind.
As testers, we are always looking for potential risks with a system or process, how to mitigate them, and be proactive about resolving them, says Deborah Reid as she shares her experience putting this skill to use while preparing to speak at a conference for the first time.
Find Your Next Test Conference – ones you shouldn't miss this year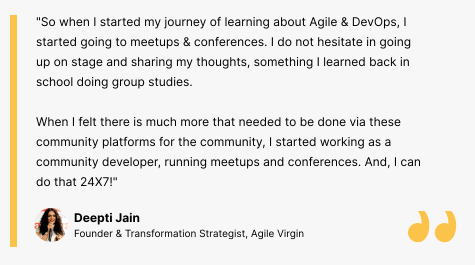 Becoming an active community
Considered volunteering?
Mahathee Dandibhotla shares her first-time volunteering experience with TTT.
Or become a reviewer.
Not a social butterfly? 🦋
Find ways to engage with the community that works for YOU.
This could mean attending smaller events or networking opportunities, participating in online forums or groups, or finding ways to connect one-on-one with other professionals in the industry.
Would you believe it if someone said Joe Colantonio is an introvert! ?
Also check out Is there a place for introverts in the community? by Katrina Clokie.
MoT has compiled a good list of how you can contribute indirectly. Some actions may seem trivial, but they contribute towards building a valuable and supportive community.
💡 Is software testing stressful for introverts?
TLDR; Here's a representation of what this edition is all about: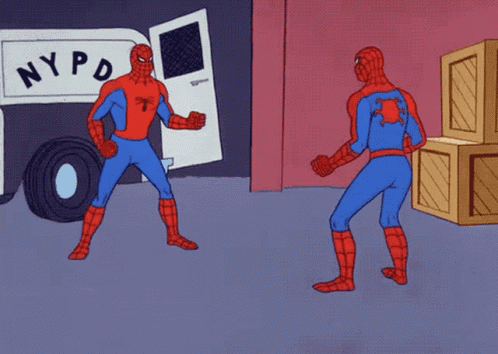 Innovate 'n' Connect – The Testsigma Way!
At Testsigma, we do this cool tradition called Lunch & Learn series every month. We order some pizzas and gather around with our internal team to share insights from our experiments and learn new things.
Build an internal community if you are a tester in a different tribe; have weekly calls to reflect on a problem, a bug, or what was missed, discuss events you attended, and share learnings.
And have lots of fun while you learn too!
Here's a little sneak peek of one such event where we hosted a Hackathon.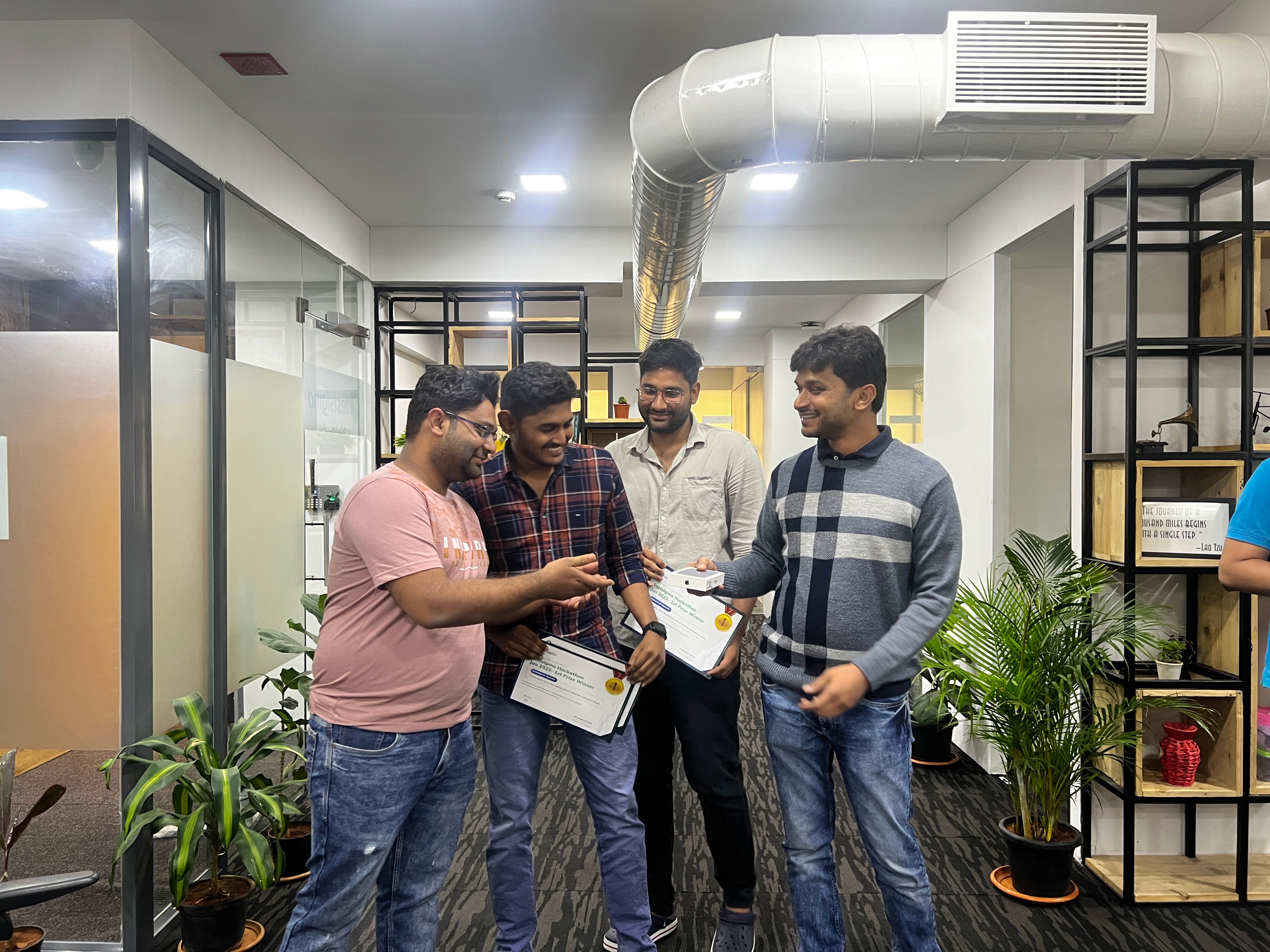 (A moment of fun as KR, our CEO & Founder, was cheerfully distributing gifts)
With 9 teams participating, the event was a complete success, with teams coming up with ideas for new tools with the entire office cheering them on! We plan to bring it to our bigger community as well! (YES! We are planning on launching them 🤩)
Learning is fun—but learning from each other makes the experience even more enriching. Our Discord Community is a platform that enables discussions, brainstorming, and questions. It's an excellent way to connect, engage, and catch up.
Celebrating a big win – Testsigma is now a G2 High Performer for Test Automation Software! Woohoo! 🥳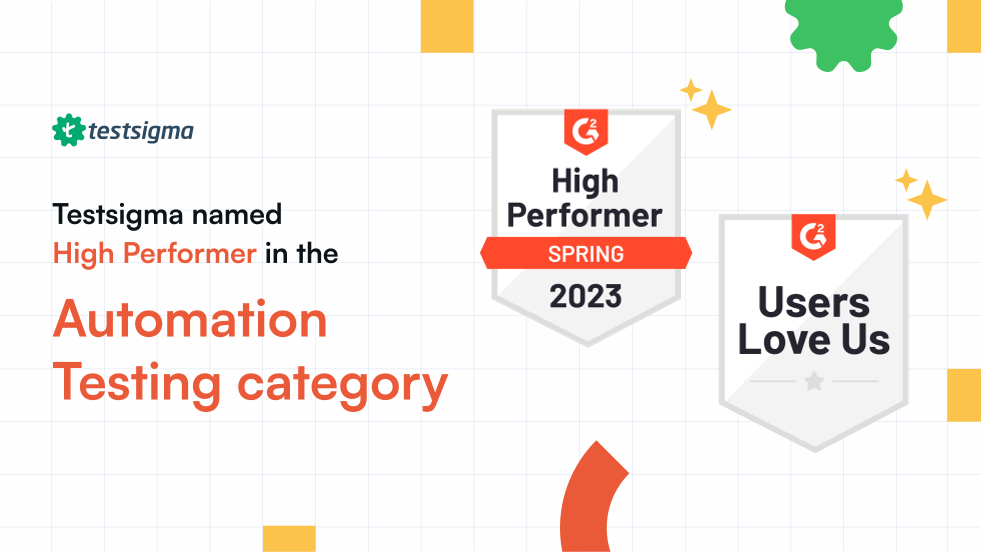 Major Feature Dropped
We are overwhelmed by the kind of responses we have been receiving for our latest launch from the testing community! We're thrilled to announce with you the all new API Testing feature that unravels testing complexities! See it in action!
But that's not all.
Stay on top of what's new in Testsigma.
Join an exclusive webinar [on May 25] for a run down on the latest product updates from Testsigma & see them in action!
What we are reading 🤓
How did you celebrate World Book Day last month? We loved 'The Hero Code: Lessons Learned from Lives Well Lived.'
What about you? What book have you not been able to put down lately? Let us know! Do let us know what you think about this edition too.
And that's a wrap for this edition!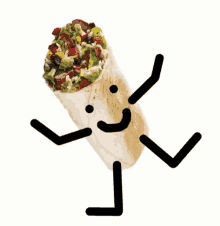 TL;DR Don't be a dinosaur!
Take small steps to evolve and stay agile in the community! 🦕 🦖
With 💚,
Team Testsigma