With the year coming to an end, it's essential to reflect back on what went right, what went wrong and what could have been done better. And, what's most important is to give 2022 the refreshing start you deserve!
We too are starting a new chapter!
We are oh so excited to officially kick off Testsigma Open Source this New Year 2022!
We are releasing the Beta version the upcoming week! And, we invite YOU!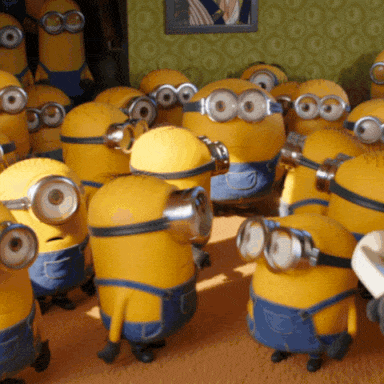 Don't miss the opportunity to stay up-to-date in terms of what is happening in the Testsigma Open Source World!
Be a part by joining our Discord community for testers!
What's hot
Automation Testing Trends For 2022 By Joe Colantonio
We are already approaching 2022! Joe Colantonio shares top trends to keep an eye out for in the year 2022.
Is Quality Engineering A Dying Art?
Does Quality engineering go beyond testing? A blog that explores the details.
QA Life In 2021
Kelly Chin shares how as a QA she has adjusted to adapt and improve remote working as part of an agile team.
Thinking Differently – Embracing Neurodiversity in Tech
There have been huge movements globally to try and correct imbalances in the workforce. Simon Prior talks about a less widely discussed area in Testing or even the wider Tech industry, Neurodiversity.
Tester tips
Letter To A Starting Tester
Suggestions and tips from an experienced QA professional writing to his "younger self" as a starting tester about the expected road to come. A blog by Joel Montvelisky.
Avoid Burnout As The Only Tester, Here's How
Burnout is real and testing is a challenge. Jamaal Todd shares some tips to avoid it.
Step By Step Guide: Testing Without Requirements/Little Requirements
Software can be created from conversations and assumptions. Here's a guide to help you test when there are no (explicit) requirements or very little requirements to go off.
💡 How are you sharpening your bug hunting skills?
Automation
Detox: The Unobtainable Test Stability (Or Is It?)
This article aims to explain how Wix is using Detox (a gray box testing solution for mobile apps) internally, how to manage configuration, fight flakiness, and some best practices.
Bugs, bugs everywhere!
Even Programming Languages Have Bugs!
Bugs in programming languages? We may not have thought about it deeply. Balaji, shares his learning experience about bugs in programming languages and how it could help testers.
Hey QA, Why Didn't You Find That Bug?
Why this is a toxic question and what you should ask instead. An article by Blake Norrish sharing his thoughts on why the QA role is not a net to catch all bugs.
Healthy Testing Habits
Six healthy testing habits you'll want your team to adopt that greatly contribute to software quality.
Some useful links:
Stay informed about product news and tips.
Join our newsletter
We'll be listening, learning, and further empowering along the way, and we can't wait to see what you build with us!
Join the Discord Community
Don't forget to follow us on social media
Until next, see ya!
With 💚,
Team Testsigma