Community Newsletter #34 is here!
Software testing is undergoing several (growth) transformations.
Amidst the ongoing discussions about quality being a team responsibility, there's one question that tickles our curious minds:
Where exactly does the role of a tester fit into this exciting equation? 🤔
We bring you this month's community newsletter edition from Testsigma, focusing on this very topic and more!
Check out this insightful blog by Rob Lambert from 2012, where he explains T-Shaped Testers and their role in a team.
We cannot go without mentioning the Modern Testing Principles developed by Alan Page and Brent Jensen. Seven principles, of which the 7th is now the talk of the QA town.
"7. We expand testing abilities and know-how across the team; understanding that this may reduce (or eliminate) the need for a dedicated testing specialist."
The traditional tester roles are transitioning, with a renewed focus on orchestration and quality coaching.
Does that imply are not needed anymore ? 🤯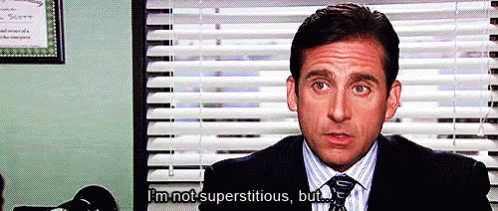 Hold on to that thought!
Let us focus on the first part of the principle 🧐
Not needing the test specialist doesn't mean testers are not needed.
To build effective quality-driven teams, we must adopt new techniques. Testing now becomes a shared responsibility among all team members.
Here's a team-based roadmap for moving towards team-centered quality by Anne-Marie Charrett.
If Software testing is the headlights, Quality is the journey, and Business outcomes are the destination , she suggests.
On the other hand, some teams believe and accept that quality is a team responsibility, yet struggle to implement this approach in practice.
Can a tester safely go on a vacation while the whole team approaches quality as they should!?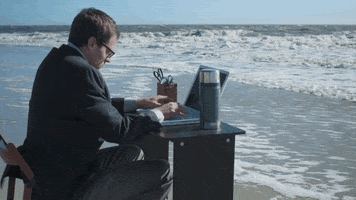 Or not? 😅
So, has anyone applied it in practice? Let's find out.
A blog on the QA Strategy at ManoMano and their team mission to 'enable and promote continual improvement across the tech organization.'
Quality Engineers at OpenClassrooms are involved in every step of the development, from product discovery to deployment. They, acting as providers of information, lead the quality vision, spread the quality criteria, and coach the team.
Penny Wyatt, the leader of the JIRA QA team in 2014, delivered a talk on how JIRA developers were equipped to be great champions for quality. To gain more insights, refer to Antoine Craske's blog titled " How Atlassian Approaches Quality Assistance. "
Inspired by the Atlassian model, ClearScore opted for a simpler, phased approach to transition to a true Quality Assistance approach.
Testing without the testers
Chris George on how he's applying Modern Testing at his workplace.
Katrina Clokie shares five areas to consider that can contribute to the decision of whether or not you can remove a tester from an Agile team.
Not just by testing, you can also add value to your team by providing information about what users really experience in the production or pre-production environments by designing dogfood and production experiments, writes Simon Knight.
💡Ben Down muses on the question: "When is a Tester, not a Tester?"
Changing titles
Quality Engineering? Test Engineering? Customer Delight Engineering? Test Specialist, Quality Coach? Do titles matter?
We think, yes!
As long as we agree on what is meant when you give the responsibilities, and expectations are set.
With new ways of delivering software like Agile, Scaled Agile, and DevOps, the role of the tester is expected to change.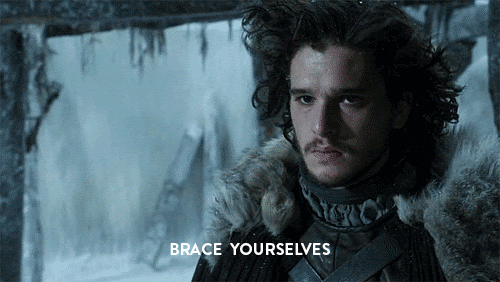 [Webinar] Community experts Anna Royzman, Nicola Martin, Richard Bradshaw, and Mahesh Chikane joined us to share their first hand experiences and to discuss emerging roles & trends!
Referring to the context of improper Quality Control measures of the recent Titan Submarine, Sami Söderblom shares his opinion for a C-level position that would focus on quality and would lead quality-focused efforts throughout the company, a role equal to CEO, CFO, and CTO.
Wait, Federico just announced his new role as Chief Quality Officer!
When Jitesh Gosai first assumed the role of Principal Tester, he thought it was his responsibility to come up with the test strategy, implement it and take it to the finish line. Check out his blog, How Principal Testers can improve company processes, to gain insights into his perspective and recommendations.
Omkar Pendse writes about a new breed of Software Quality Experts – a Full-Stack Tester.
Do we all need to become SDITs? Or SDETs?
Check-out Quality Coaching Colors – Emna Ayadi describes her new role as Quality Coach and what are the required skills and possible initial background to succeed in this role.
💡Career options for testers unsure what they can do next in their careers
"I consider the most important skill for a tester is to be able to select appropriate testing strategies and apply them efficiently within the context of their specific project and team goals. As far as management vs. technical skills – I have always believed that everyone has to follow their heart and find a job that fits their own talent."
– Anna Royzman
(https://www.thoughtworks.com/en-in/insights/blog/disruptive-testing-part-6-anna-royzman)
Can a tester still be testing?
Maaret Pyhäjärvi distinguishes 15 different testing Hats and shows how each of the four team members either never wears that specific Hat, occasionally engages in that Hat's activity, or is focused on it. Read in detail on her blog titled, 'Tester roles and services.'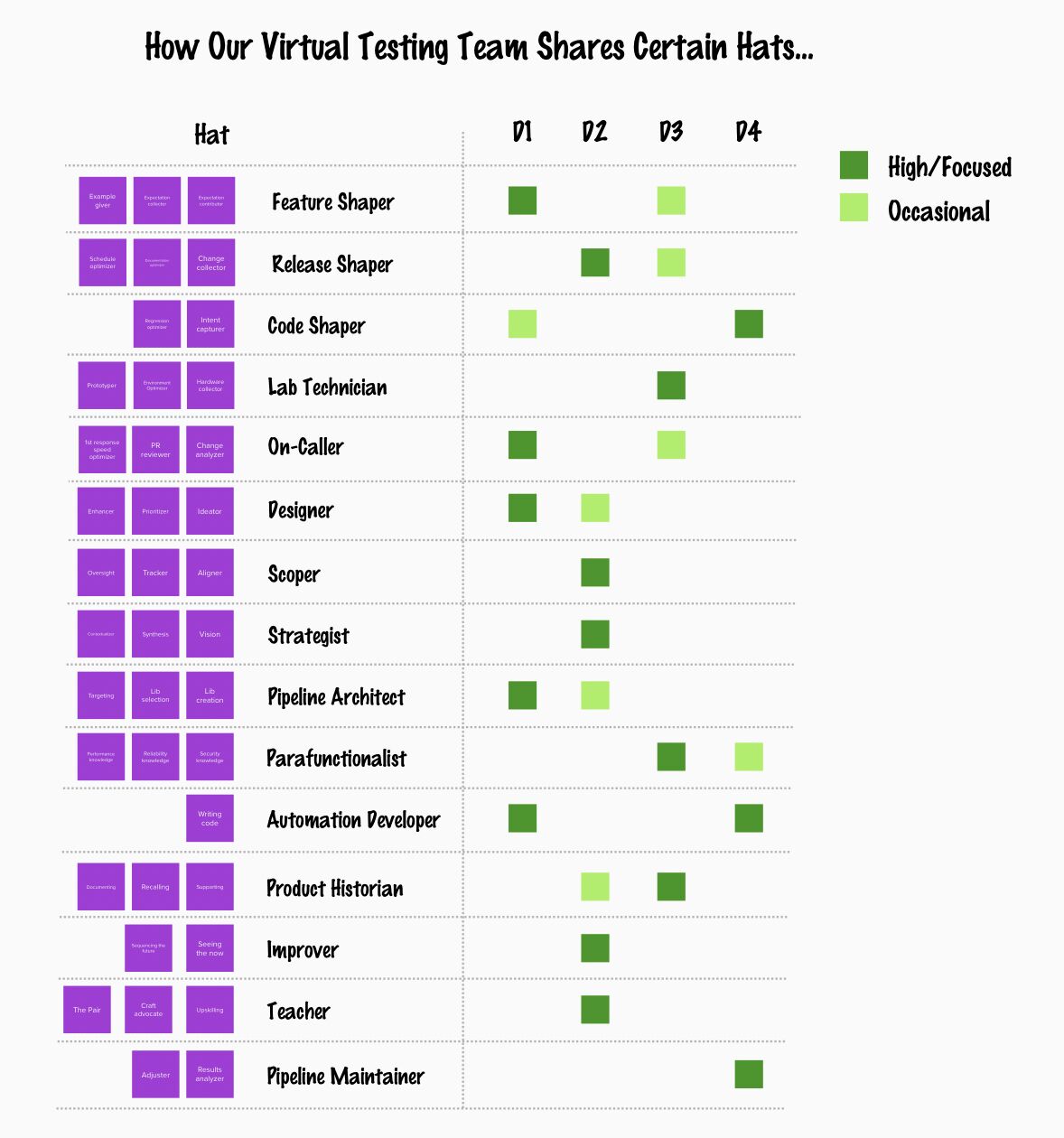 "It is possible to both have a tester in the team and have full team testing."
Does your team have testers, or does not have dedicated testers? Or better, how is testing as a team process and otherwise adding value to your product?
We are curious to know!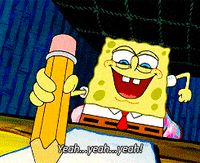 Way forward
Read Navigating a career path in software testing by Melissa Eaden in the Ministry of Testing's Testing Planet.
Being an informal test leader is somewhat daunting yet incredibly fulfilling, says Nicola Lindgreen, as she shares that it is possible to lead a testing effort without formal recognition as conveyed by a job title such as a test manager.
What can testers do to become great Engineering Managers? A talk by Claire Reckless.
Test Manager or Quality Coach?
Katrina has written an excellent article on Test Manager vs. Test Coach that compares the traditional hierarchical test manager with a test coach of Agile practices.
💡 13 Low Cost Ideas to Start Quality Coaching right away! by Anne Marie Charrett.
"In recent years, software testing has undergone significant growth and transformation. As a result, testers nowadays are multi-faceted. Testers are now involved starting from the development to deployment. This has made it possible for us to become more tech and tool savvy.
Being a tester is a mindset, and once you adopt it, you never change. If you are interested, you can learn to code and work as a developer, a BA or Scrum master, a technical writer, a project manager, and so on. Your expertise in software testing will help you to be better in every role you play. Don't limit your attention to automated or functional testing. Also try to learn the other testing flavors like Security, Performance, Accessibility, API, UX Testing, etc. This helps to enhance the end-user experience.
Testing will never die and Testers can never be replaced. Of course, you can expect some changes. So keep learning and upgrade yourself."
– Pricilla Bilavendran for Testsigma
From Testsigma
What's buzzing? 🐝👀
Testsigma is getting shinier by the day with enhancements and newer additions!
Did you explore the newest Visual Testing capabilities added to Testsigma? Sign up or Book a demo with us !
Upcoming!
We are excited to show you what we have been working on this month!
Curious to see how it works?
Back to our topic! 📖
As we are discussing the changes in the testing space and the tester roles, wondering how to prepare for the journey ahead?
Testing community mavens discuss the ever-evolving QA landscape and share their first-hand experiences and emerging trends they see unfolding!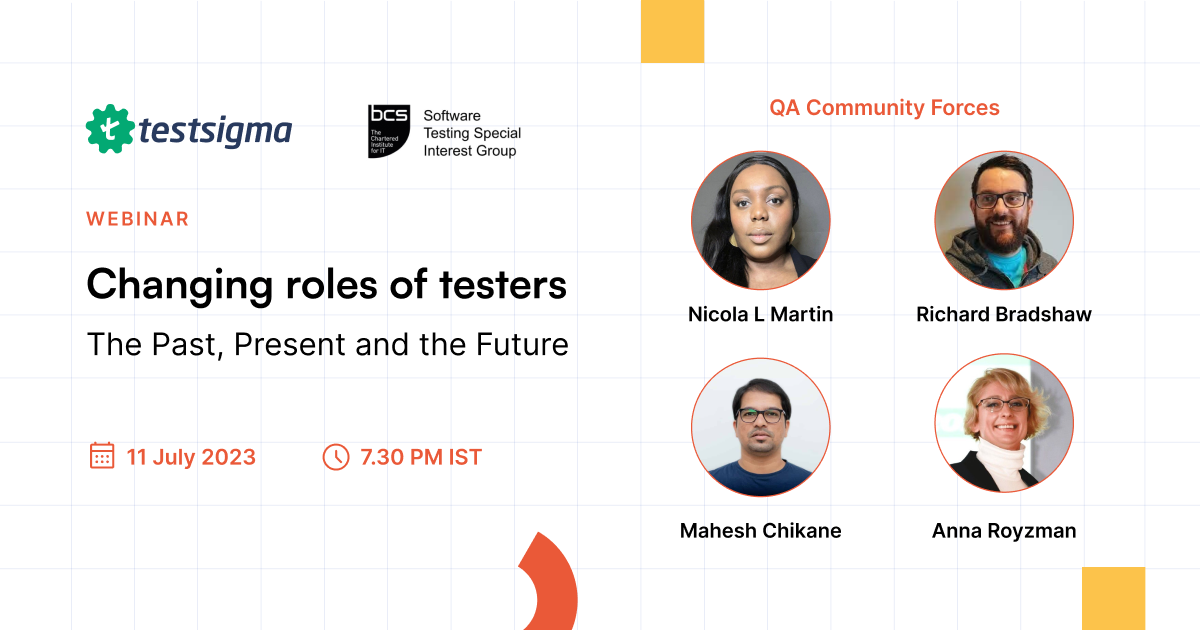 Testing is evolving, and so are the roles.
The future of testers is not in automation or testing – it will play a part but not as big as helping teams build quality-in!
What do you think? Share with us your feedback!
With 💚,

Team Testsigma